SMG Virtual Charismatic Prayer Group
Meets Every Thursday Night (except Thanksgiving) 7:30 pm to 8:30 pm eastern standard time via Zoom!
To join this prayer group register below or e-mail maria.richardson@stmariagoretti.net
Virtual Charismatic Prayer Group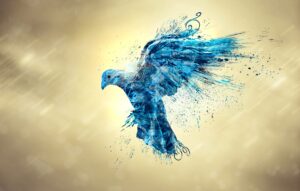 Leaders:
Maria Richardson  maria.richardson@stmariagoretti.net
Gloria Domino            610-539-3455
Lee McCloskey
Place:   Zoom          Every Thursday 7:30 pm – 8:30 pm
Live Music by Bethany, Praise & Worship, Thanksgiving, Prayer, Teaching, Sharing, Petitions
Virtual Life In The Spirit Prayer Group Outline
7:30 to 7:40 pm
Opening songs
7:40 pm to 7:45 pm
Thanksgiving
Open praise & thanks for things that we are grateful to God for or for something He has done. (Very brief thanks)
7:45 pm to 8:00 pm
Prayer / Quiet time
A time for prophecy, scripture reading, something that you see or hear from the Lord.
8:00 pm to 8:10 pm
Teaching
8:10 pm to 8:20 pm
Sharing – This is a time to share a brief explanation about something that God has done or how God is working in your life or an experience that you had that was related to your faith in God.  An explanation takes longer than a simple thank you but it should (ABC – Audible, Brief and Christ-Centered).  We will only have time for a few each week!
8:20 pm to 8:25 pm
Petitions
No response please until the end and then we will pray over all of them
8:25 pm to 8:30 pm
Closing Songs
PRAYER MEETING RESOURCES
Self Guilt by Gloria Domino 1.23
GROWING IN GRATITUDE 11.19.20 GDomino

Surrender Novena:
https://catholicexchange.com/the-surrender-novena-let-jesus-take-care-of-everything
Music Lyrics for Virtual Prayer Meeting.7.23.20
Music lyrics 8.24.20
Music Lyrics 11.23.20
lectio-divina-USCCB
Fast Forward Praying with Scripture

Jesus to St. Faustina -Teaching 10/28/21
https://catholicexchange.com/jesus-st-faustina-spiritual-warfare-25-secrets
HOLY SPIRIT PRAYERS
Holy Spirit Prayers
Recommended Live Prayer Groups:
6.25.20 Recommended Prayer Group List – Virtual Life in the Spirit Conference docx
Testimonies!
Good morning, Maria!  Just want to share some feedback that the teachings of you, Lee, and Gloria are much appreciated. From the prayer meetings I'm learning a lot about how to pray and how to have a strong relationship with God.  The sense of community that is developing and the music are wonderful.  Praise you, Jesus!   God bless you,~ Terry Rakszawski

Maria,   Christian, my son who just turned 5, was sitting on my lap and asked about speaking in tongues–then, to my amazement, he decided to follow suit!  Keep him in your prayers. He has told us from the time he could talk that he will be a priest.  He attends Regina Coeli Academy's Montessori where they teach the Catechesis of the Good Shepherd (a 45 minute drive from our house but worth it beyond measure).  The atrium is his favorite part of every day!  He is destined for religious life and has been endowed with all God's grace and virtues to be an exceptional servant of the Lord. He enjoys participating in the prayer group and often asks me to pray for people after hearing me pray with the group on zoom.  He has attended Eucharistic Adoration with me weekly since he was in utero and he has adamantly demanded on so many occasions that we go buy red roses for Mary whenever he enters a chapel or church and Mary has no fresh flowers! It makes him very upset… He has a shrine in his room on his bay window with the sacred heart of Jesus, rosaries, crosses, first communion statues, Padre Pio prayer book, children's bible, etc.  He will not let me hang the Sacred Heart of Jesus because he wants to be able to touch Him.  I often find a rosary in his car seat, backpack, pocket of his pants when I do laundry…We purchased a mass kit for him and he dresses in his older brother's St. Patrick outfit from school to say mass for us as often as he can gather an audience.  He sings Alleluia at the top of his lungs, Hail Mary, opens his bible and reads a story, and then distributes communion–Ritz crackers and all!  Thank you for inviting me to participate in this group. I look forward to it every week and grow so much from the lessons, the beautiful insights of the members and, of course, God's guiding presence!  God bless you, Jen Palancia

Hi Maria, thank you for all your prayers, I'm going through a very difficult emotional time, trying to get a second opinion about this open brain surgery.  We are praying the divine mercy every night and the surrender novena.  I might also start praying to St. Joseph too.  We are all blessed to be a part of this prayer group. Thank you so much for all your prayers.  Xiomara Danisevich 
Watch the 2020 Virtual Life in the Spirit Conference
Session Recordings
ALL TALKS TOGETHER CAN BE VIEWED TOGETHER HERE: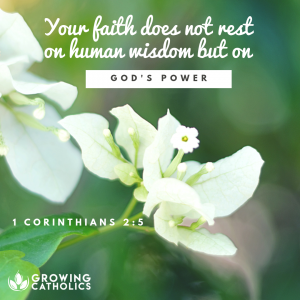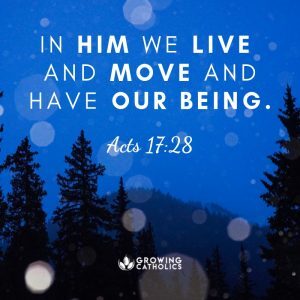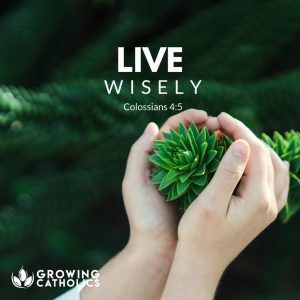 The books pictured below are suggested reading for continued growth in the Spirit.