IMPORTANT UPDATES FROM FATHER CHUNG
Dear SMG Family and Friends,                                                                                                                   May 28, 2020
The days have turned into weeks and weeks into months since we have been able to celebrate Mass together as a parish family.  While the celebration of St. Patrick's Day, Holy Week, the joyous Easter celebration, the Crowning of Mary, and Ascension Thursday have come and gone, we are finally seeing the light and hope of resuming public Masses beginning on June 6th & 7th as we move to the "yellow phase" in Eastern PA.
It is likely that things will be different in the immediate future, including limitations on the number of people who will be able to attend each Mass, requiring us to practice safe social distancing, wearing masks and use proper sanitation procedures. As we receive more information about the reopening of our parish, I will be sure to get the information to you via email, through constant contact or on our parish website. If you have not been receiving the parish emails, please contact Cheryl at Cheryl.ryan@stmariagoretti.net to update your email address so you can receive the latest information.
During these difficult times I continue to pray for you and your families, for your health, for those of you on the front lines and in essential jobs, for your general well-being and for those directly affected by COVID-19. Hopefully as we pray for each other and for our parish we will find comfort in knowing that we have each other's love and support through this pandemic. We are all in this together.
The parish will continue to support your spiritual needs even after public Mass resumes by providing:
Live-streamed daily Mass at 8:30am on SMG Facebook page or a link on our parish website
Live-streamed Sunday Mass at 9:30am on SMG Facebook page or a link on our parish website
Confessions each Saturday from 3:30 to 4:30pm in the chapel
Sacrament of the Sick by calling the Parish Office
Church will remain open for private prayer daily from 8am to 4 pm
Baptisms
The generosity of SMG parishioners is truly remarkable. Thank you to those who have made monetary donations to Saint Vincent DePaul Society in order to help those struggling financially, and even more so during this extraordinary time. Thank you also for the many food donations to our community food bank which shows your compassion.  If we can assist those of you suffering financially, please contact St. Vincent DePaul Society to see how we can help. They can be reached by calling the parish office at 215-721-0199 ext. 224. All calls are confidential.
The financial impact of the pandemic has had a negative effect on so many families in our parish, and our parish is experiencing the same financial challenges, I am greatly appreciative to those that are still able to support our parish by dropping off your offering envelopes at a secure drop box at the parish center, by mail or through Parish Giving. May God bless you for your generosity.
I look forward to seeing each of you in person very soon. Until then, stay well and keep the faith.
Sincerely Yours in Christ,
Fr. Chung
---
MASS SCHEDULE DURING THE "YELLOW PHASE"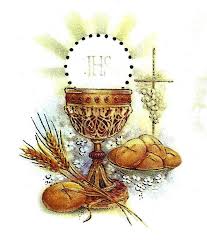 *The first public Mass will be held on Saturday, June 6th. Masks are required.

Saturday Vigil Mass at 5pm
Sundays at 7:30am, 9:30am & 11:30am
Vietnamese Mass Sundays at 2:30pm
*The dispensation from attending Mass on Sundays and Holydays of Obligation IS STILL IN EFFECT.  So if you are uncomfortable with returning to Mass for any reason, you are not obligated to attend.  We will continue to livestream the Sunday Mass at 9:30AM for the benefit of those who are at higher risk of severe illness or just not ready to return. Your safety and well being is our priority.
---
You do NOT need a Facebook account to see the Masses listed below. When clicking on the link it may ask you to sign-up for Facebook, click NOT NOW (bottom center of pop-up box) and you will proceed to the video.
Link to Mass on Sunday, May 31st:
https://www.facebook.com/100000398817389/videos/3171808602842402/
Link to Mass for Monday, June 1st:
https://www.facebook.com/100000398817389/videos/3174215049268424/
Link to Mass on Tuesday, June 2nd:
https://www.facebook.com/100000398817389/videos/3176768659013063/
Link ti Mass on Wednesday, June 3rd:
https://www.facebook.com/100000398817389/videos/3179628958727033/

Link to Crowning of Mary:
https://www.facebook.com/100000398817389/videos/3102839326405997/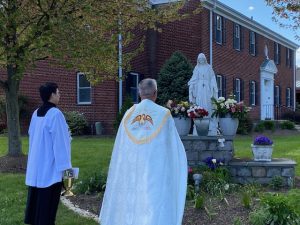 ---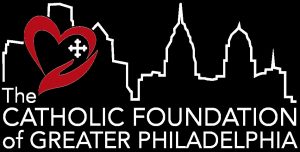 THE CATHOLIC FOUNDATION OF PHILADELPHIA
Jesus reminds us, "If you love me, you will keep my commandments." We must honor the commandments of loving God and our neighbors through our prayers and good works. Now, more than ever, we must be steadfast in our solidarity amongst each other, and spread the love Christ taught us.
If you are able, please support Saint Maria Goretti Parish through the Parish Support Initiative. This initiative is made possible through a partnership with The Catholic Foundation of Greater Philadelphia. Visit www.SupportMyParish.org and select Saint Maria Goretti Parish from the drop-down menu. Your support will ensure that we can continue our work through these uncertain times.
---

HOW TO MAKE AN ACT OF SPIRITUAL COMMUNION
Make the Sign of the Cross
If possible, read the Mass Readings
Recite the Prayer of Spiritual Communion – My Jesus, I believe that You are present in the Most Holy Sacrament. I love You above all things, and I desire to receive You into my soul. Since I cannot at this moment receive You sacramentally, come at least spiritually into my heart. I embrace You as if You were already there and unite myself wholly to You. Never permit me to be separated from You. Amen.
---
NEED ASSISTANCE DURING THIS DIFFICULT TIME?
The Saint Vincent DePaul Society of Saint Maria Goretti is here to help you. Please contact SVDP by calling them at 215-721-0199 ext. 224 for any temporal or financial needs.
ALSO…
Bob Varga is a parishioner and the executive director of the Lansdale YMCA. He wanted to reach out to our parishioners of our church needing any help or services. They have 3 vans and drivers ready to go. They can pick up and deliver food, medicine or whatever else you might need. In our building we also have Manna on Main serving and delivering  hot meals. They also have a pantry stockpiled with food if anyone needs it. They would have to register on Manna's website to get the food. Their website is  https://mannaonmain.org/ . They are here to help. Reach out if you need any service. Contact Bob at bobv@northpennymca.org
If you have any questions regarding parish activities, please contact the office at cheryl.ryan@stmariagoretti.net or 215-721-0199.
---
SPIRITUAL RESOURCES DURING THE CORONAVIRUS RESTRICTIONS

During these difficult days, the Lord always remains close to us and provides us ways to receive His grace even when we cannot attend Mass in person. Please find below many excellent resources to nourish you spiritually and help you remain as close as possible to Jesus in the Eucharist during this time. Click on the link
http://archphila.org/resources/
---
Welcome to St. Maria Goretti Roman Catholic Church! Our goal is to provide you with a wonderful place to give thanks and praise to God as you experience the saving action of Jesus  Christ and the sanctifying grace of the Holy Spirit.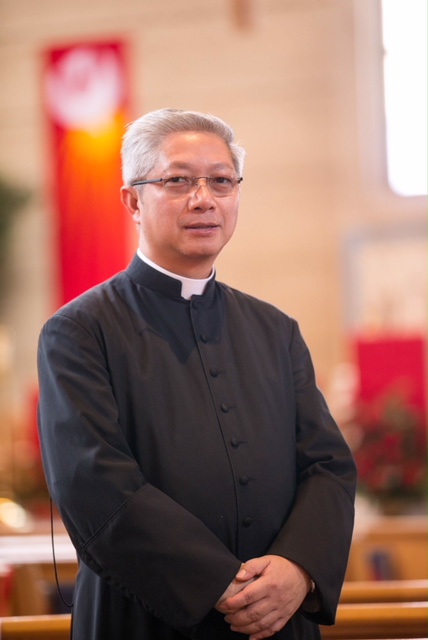 Our parish is made up of great people who embrace the stewardship way of life and seek to see the face of Christ in one another as we welcome all who join our parish community for a day or for a lifetime.
Centered on prayer and worship, especially of the Holy Eucharist, we seek holiness, peace and great joy. We strive to spread God's message through service by attending to the spiritual and physical needs of our parishioners as well as the surrounding and global community.
Please join us with your God given gifts and share them with others. We have resources, programs and ministries for family members of all ages and look forward to walking with you on your life long journey of Faith.
God bless you,
Rev. John C. Nguyen, Pastor
"Father Chung"