SAINT MARIA GORETTI PARISH
Mass will continue to be live-streamed at 8:30 am Monday through Friday.
Sunday Masses will be live-streamed at 9:30 am and Vietnamese Mass at 2:30 pm.  Click here: https://www.facebook.com/SaintMariaGorettiCatholicChurchHatfield/live/
~ JOB OPPORTUNITY AT SMG ~
PARISH MAINTENANCE PERSONNEL
Saint Maria Goretti is looking for a full time Parish Maintenance Personnel. This staff member would assist with maintenance of all parish buildings (Church, Rectory, Parish Center and Education Center), including all equipment, furnishings and grounds. This individual assists with the routine and general maintenance and inspections of parish buildings on a regular basis.
For a full job description: Maintenance Personnel 5-3-23
If interested in this position please send your resume to Cheryl.ryan@stmariagoretti.net. Thank you.
Welcome to St. Maria Goretti Roman Catholic Church!
Our goal is to provide you with a wonderful place to give thanks and praise to God as you experience the saving action of Jesus  Christ and the sanctifying grace of the Holy Spirit.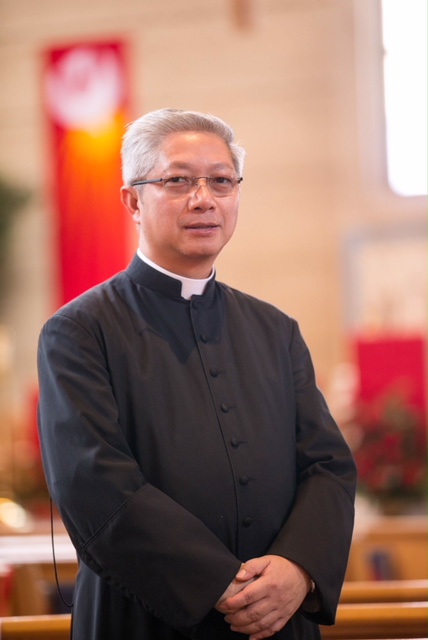 Our parish is made up of great people who embrace the stewardship way of life and seek to see the face of Christ in one another as we welcome all who join our parish community for a day or for a lifetime.
Centered on prayer and worship, especially of the Holy Eucharist, we seek holiness, peace and great joy. We strive to spread God's message through service by attending to the spiritual and physical needs of our parishioners as well as the surrounding and global community.
Please join us with your God given gifts and share them with others. We have resources, programs and ministries for family members of all ages and look forward to walking with you on your life long journey of Faith.
God bless you,
Rev. John C. Nguyen, Pastor
"Father Chung"
---