Welcome to St. Maria Goretti Roman Catholic Church! Our goal is to provide you with a wonderful place to give thanks and praise to God as you experience the saving action of Jesus  Christ and the sanctifying grace of the Holy Spirit.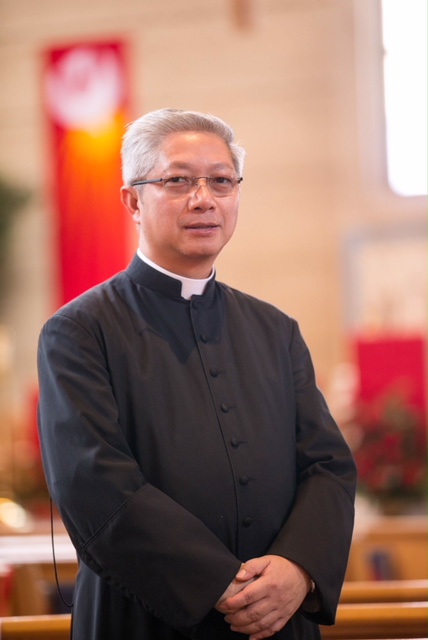 Our parish is made up of great people who embrace the stewardship way of life and seek to see the face of Christ in one another as we welcome all who join our parish community for a day or for a lifetime.
Centered on prayer and worship, especially of the Holy Eucharist, we seek holiness, peace and great joy. We strive to spread God's message through service by attending to the spiritual and physical needs of our parishioners as well as the surrounding and global community.
Please join us with your God given gifts and share them with others. We have resources, programs and ministries for family members of all ages and look forward to walking with you on your life long journey of Faith.
God bless you,
Rev. John C. Nguyen, Pastor
"Father Chung"
Message and Call to Action from the Pennsylvania Catholic Conference
Governor Tom Wolf is preventing a network of Catholic adoption providers, commonly known as SWAN (Statewide Adoption Network), from maintaining the ability to uphold its religious convictions that placements should not be made within the context of same-sex parent households.
Speaker of the House of Representatives Mike Turzai (R-Allegheny) announced yesterday that he supports a religious exemption be codified in state law so that faith-based adoption and foster care agencies can continue to provide vital services to children in Pennsylvania while upholding their deeply held religious beliefs.
Please urge your representative, senator, or Governor Wolf to grant religious exemption on the same-sex parent requirement for Catholic adoption providers. Contact information for Governor Wolf can be found at https://www.governor.pa.gov/contact/#OnlineForm.
You can find contact information for your local state representative and senator by visiting https://www.pacatholic.org/resources/voter-voice/?vvsrc=%2fAddress.
Thank You!