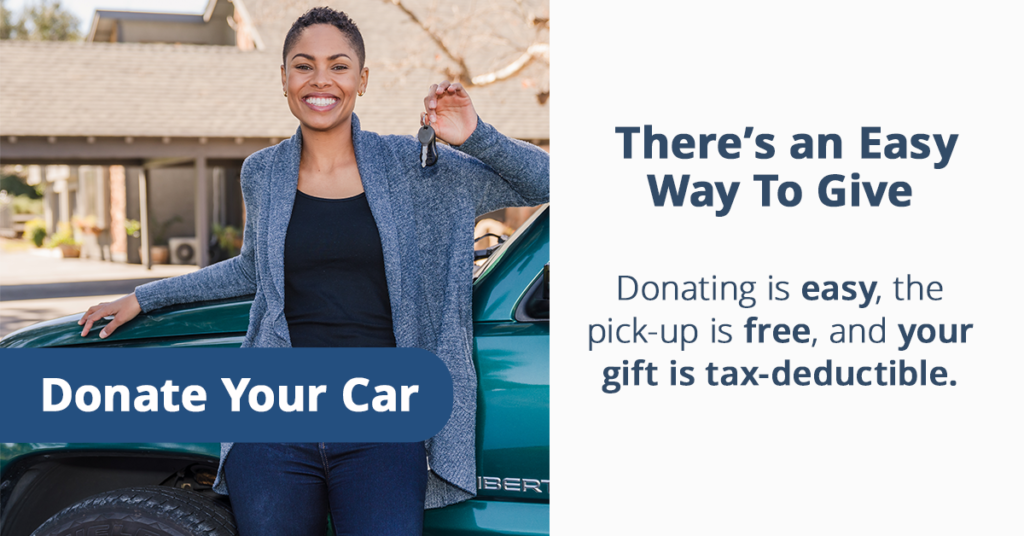 Vehicle Donations are a unique and impactful giving option that helps St. Maria Goretti Parish support its ministries and outreach. Your unwanted car, truck, boat, motorcycle, SUV or even plane can be accepted as a donation, whether or not it is in running condition. SMG receives a percentage of the remaining value and your generosity qualifies for a tax deduction.  We'll do all the heavy lifting including pickup and transport, giving you a receipt, sale of the vehicle and giving you a tax form after the sale. The pick-up is free and we'll schedule it during a time that's convenient for you. Call 855-500-RIDE (7433) now or visit https://careasy.org/nonprofit/saint-maria-goretti-parish-pennsylvania to get started!   Thank You!
What are the benefits of donating my vehicle to SMG?
Donating is easy and the pick-up is free.
Donating skips the costs and hassles associated with selling a car, like paying for advertising and insurance, or for car repairs to keep your car in running condition while you wait for a buyer.
Donating avoids the costs associated with keeping a car, such as registration, insurance, car repairs, and more.
You can free up space at home and/or stop paying for extra parking.
It's better than a low trade-in offer.
Vehicle donations are tax-deductible, and you could reduce your taxable income when taxes are itemized.
Donating to your Parish feels good and makes a difference in supporting the church's ministries and its community outreach.
Have more questions?  Visit https://careasy.org/nonprofit/saint-maria-goretti-parish-pennsylvania