Beginning again in February 2021!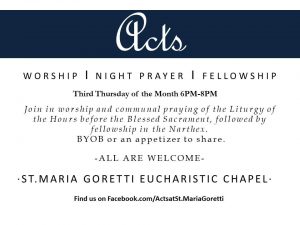 ---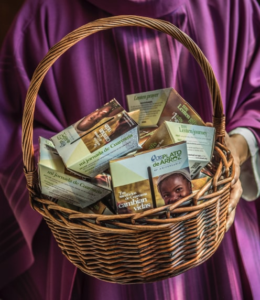 BRING LENT TO LIFE AT HOME
"The next day he took out two silver coins and gave them to the innkeeper with the instruction, 'Take care of him. If you spend more than what I have given you, I shall repay you on my way back.'" — Luke 10:35
What You Give Can Change the World
Our almsgiving has the power to transform the world. During Lent, CRS Rice Bowl invites you to reflect on some of the lives that are changed through Lenten almsgiving. Read stories of hope from Madagascar, El Salvador and Timor-Leste and reflect with your family using our Lenten family calendar.
How CRS uses Alms
For more than 45 years, Lenten alms given through CRS Rice Bowl have supported programs that prevent hunger and poverty around the world, including the countries featured in the Lenten stories of hope. Seventy-five percent of gifts help support CRS' work in more than 100 countries. Twenty-five percent of gifts remain in each U.S. diocese where they are given to support hunger and poverty alleviation efforts in those communities. Each diocese uses this differently. Contact your local CRS Diocesan Director to find out how the local 25% is used in your diocese.
This year, along with the traditional collection of Rice Bowls, we are participating in the on-line donation program.  You can donate directly to St. Maria Goretti's Parish Rice Bowl donation page by going to: https://crs.donordrive.com/team/5733 and clicking "Donate to Our Team".

Catholic Relief Services, an organization of the U.S. Conference of Catholic Bishops, is a pro-life organization dedicated to preserving the sacredness and dignity of human life from conception to natural death. Every aspect of our work is to help life flourish. We are resolute in our commitment to the Church and its teaching.
Guided by the Principles of Catholic Social Teaching; governed by a USCCB-appointed board of bishops, religious, and lay people; CRS works in over 100 countries to assist people of all backgrounds, working side by side with others so they can lift themselves out of poverty, assisting during emergencies and enabling people to build the resiliency they need to stand on their own.
Furthermore, while it is an official agency of the Catholic Church, CRS serves people based on need, not on creed, offering life-saving assistance to people of all faiths, and people of no faith.
You can join in the fight by donating directly to St. Maria Goretti's Parish Rice Bowl donation page https://crs.donordrive.com/team/5733
Poverty is a plague against which humanity must fight without cease.
—Pope Benedict XVI
---
---
Saint Maria Goretti Parish Has New Hymnals on the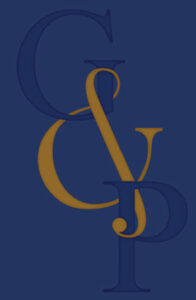 Horizon!
This is an exciting time at SMG! After weeks of careful research, our Liturgy Committee has selected a new hymnal for our parish. Offering new songs as well as old favorites, the Oregon Catholic Press Glory & Praise hymnal will be a very good fit for our parish. It takes significant financial commitment to provide these resources. You can help to defray the cost of the new hymnals by sponsoring one or more with a donation of $25 per hymnal. Each sponsored hymnal will contain a label that reads, "Given as a gift by ______in the name of ______." or "In memory of ______ given by ______." Please consider taking this opportunity to honor loved ones or to commemorate a special event such as an anniversary, birthday…! Please feel free to drop your donation along with who you would like to commemorate in the collection basket, at the parish center or by mail. Our current paperback hymnals are replaced annually. New hardbound hymnals will last for many years to come and ultimately save the parish money! Thank you for your consideration and support of this project for our parish! Click on the link below to print the hymnal reservation form.
---

SAINT VINCENT DE PAUL NEEDS YOUR HELP!!
There is so much need for food donations. There is a church in Souderton that is giving out bags of food every day for a couple of hours each day.  SMG has given them the bags that were in our narthex last month and they were so grateful.  If you are able to continue to make food donations please drop them off in the narthex and we will be sure to get it to the church in Souderton for distribution.
MONETARY DONATIONS
Due to the corona virus, we are anticipating an influx of calls from neighbors in need of help.  We are continuing our mission of helping the poor in whatever way we can.  Since our Lenten functions have been curtailed, there is one Lenten observance that we can participate in which is alms giving.  It might help us all feel that we are doing something to help others in need.  If you are able to donate to SVdP at this time, checks can be made out to SVdP/SMG and mailed to our parish at 1601 Derstine Rd, Hatfield, Pa 19440. Thank you for your consideration and may God bless us all and keep us healthy and safe.  Thank you, Edie Hardnock
Hatfield To Hollywood | Filmmaker makes
"40 The Temptation of Christ" (2019)
Former student and parishioner of SMG, Douglas James Vail produced the above film. He is 35 years old now living Los Angeles CA. He grew up in Hatfield. St. Maria Goretti was his home parish. Douglas attended elementary school here, before it closed. At a very young age growing up in Hatfield he dreamed to work in motion pictures. Douglas moved to Los Angeles and became a filmmaker. Last year he released his first feature length film. As a Catholic … he dedicated his filmmaking to the Lord. Douglas's debut film is about Christ in the Desert. Click on the link below to rent or to buy. The film is available in 15 languages.
https://vimeo.com/ondemand/40thetemptationofchrist2
---
Please be cautious of an e-mail that appears to be from Father Chung.
Unfortunately during this time of uncertainty there are still have people trying to take advantage of others, PLEASE BEWARE! Email Phishing is the fraudulent attempt to obtain sensitive information such as usernames, passwords, and credit card details and money, often for malicious reasons, by disguising as a trustworthy entity in an electronic communication such as email. This morning we were the target of a Phishing scam. An email was sent out from someone pretending to be Fr. Chung at the e-mail address of  Rev.Johnnguyen.stmariagoretti@gmail.com. This is a fake account and should be deleted immediately.
Important rule of thumb, when in doubt… ask someone! All parish e-mails would come from the domain of @stmariagoretti.net. never gmail, yahoo, verizon… Please be mindful when receiving these types of emails and phone calls. Father Chung will never ask for anything from you via e-mail. Thanks for your understanding and bringing this scam to our attention.
Scams and Fraud Awareness
Scams and fraud are unfortunately a very common occurrence in our society today.  Staying informed and educated on the various types of scams is the #1 way to protect you from being a victim.
Scams and fraud don't just target Senior Citizens, but individuals through identity theft, small business owners, and community organizations such as Churches.  The threats can come many ways:  over the phone, through Social Media, email or online, or even a breakdown in security at your local supermarket.
Check the following websites for up to date information on the latest scams to keep you educated and to learn what to do if you have been a victim of a scam or fraud.
http://scamawareness.org/common-scams
https://www.consumer.ftc.gov/features/scam-alerts
You can order a copy of a FREE Consumer Action Handbook
If you have any questions about this information, please contact Amy Juarez with the Eldercare Assistance Program at 215-721-0199 x225.
---
BLOCS – Business Leaders Organized for Catholic Schools
Scholarship applications through Business Leaders Organized for Catholic Schools (BLOCS) for the 2019-2020 school year are now open. BLOCS, is an independent charitable organization supported by individuals, companies, firms, and foundations of all sizes in the five-county Philadelphia region. Since 1980, BLOCS has invested in the lives of tens of thousands of children throughout the Philadelphia area, including some of the poorest neighborhoods in the City.
BLOCS works within the Commonwealth of Pennsylvania EITC & OSTC guidelines and uses an outside scholarship administrator to determine eligibility for scholarship grants. Over the past several years, funds for scholarship support have increased. Unfortunately so has the demand, which continues to significantly exceed supply. Here is a direct link to the FACTS application form, utilized by BLOCS, blocs.org/apply-schola… for the 2019-2020 school year.  For questions about the application process, please contact FACTS at 866-441-4637.
For more information on BLOCS please visit https://blocs.org/.
---