GORETTIFEST NEWS

The first planning meeting for the 2021 Gorettifest is set for Tuesday, January 26, 2021.  For those who are not comfortable with meeting in person at this time, but would like to help, we will also hold the meeting via Zoom. If you are interested in serving on this committee, please send an email to smggorettifest@gmail.com letting us know if you are interested in serving on the committee and can attend the meeting either in person or virtually.
As you are all aware we, unfortunately, had to cancel the 2020 Gorettifest due to COVID concerns but with the intent to reschedule the event for Friday, May 7, 2021 with a Cinco de Mayo theme. We hope that the many dedicated volunteers and donors that helped make past Gorettifest events a success will be able to help make this event an even bigger success. For those that have not been involved in the past, why not consider helping out this year and make this event a fun and  successful event for our Parish community.
---
---
Saint Maria Goretti Parish Has New Hymnals on the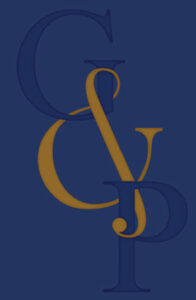 Horizon!
This is an exciting time at SMG! After weeks of careful research, our Liturgy Committee has selected a new hymnal for our parish. Offering new songs as well as old favorites, the Oregon Catholic Press Glory & Praise hymnal will be a very good fit for our parish. It takes significant financial commitment to provide these resources. You can help to defray the cost of the new hymnals by sponsoring one or more with a donation of $25 per hymnal. Each sponsored hymnal will contain a label that reads, "Given as a gift by ______in the name of ______." or "In memory of ______ given by ______." Please consider taking this opportunity to honor loved ones or to commemorate a special event such as an anniversary, birthday…! Please feel free to drop your donation along with who you would like to commemorate in the collection basket, at the parish center or by mail. Our current paperback hymnals are replaced annually. New hardbound hymnals will last for many years to come and ultimately save the parish money! Thank you for your consideration and support of this project for our parish! Click on the link below to print the hymnal reservation form.
---

SAINT VINCENT DE PAUL NEEDS YOUR HELP!!
There is so much need for food donations. There is a church in Souderton that is giving out bags of food every day for a couple of hours each day.  SMG has given them the bags that were in our narthex last month and they were so grateful.  If you are able to continue to make food donations please drop them off in the narthex and we will be sure to get it to the church in Souderton for distribution.
MONETARY DONATIONS
Due to the corona virus, we are anticipating an influx of calls from neighbors in need of help.  We are continuing our mission of helping the poor in whatever way we can.  Since our Lenten functions have been curtailed, there is one Lenten observance that we can participate in which is alms giving.  It might help us all feel that we are doing something to help others in need.  If you are able to donate to SVdP at this time, checks can be made out to SVdP/SMG and mailed to our parish at 1601 Derstine Rd, Hatfield, Pa 19440. Thank you for your consideration and may God bless us all and keep us healthy and safe.  Thank you, Edie Hardnock
Hatfield To Hollywood | Filmmaker makes
"40 The Temptation of Christ" (2019)
Former student and parishioner of SMG, Douglas James Vail produced the above film. He is 35 years old now living Los Angeles CA. He grew up in Hatfield. St. Maria Goretti was his home parish. Douglas attended elementary school here, before it closed. At a very young age growing up in Hatfield he dreamed to work in motion pictures. Douglas moved to Los Angeles and became a filmmaker. Last year he released his first feature length film. As a Catholic … he dedicated his filmmaking to the Lord. Douglas's debut film is about Christ in the Desert. Click on the link below to rent or to buy. The film is available in 15 languages.
https://vimeo.com/ondemand/40thetemptationofchrist2
---
Archbishop Perez in America Magazine

Archbishop Pérez was recently invited to submit an editorial for publication in America Magazine. The editorial, which focuses on hope in a time of national despair, was published yesterday online and will appear in print in the coming weeks.
In the article, Archbishop shares his Easter sentiments and explains how the resurrection of Lord and Savior, Jesus Christ, "Is the wellspring of our eternal hope that the purity of God's love flowing through us will overcome all things."
You can read the full text here https://www.americamagazine.org/faith/2020/04/16/archbishop-perez-philadelphia-we-are-still-people-hope
---
Please be cautious of an e-mail that appears to be from Father Chung.
Unfortunately during this time of uncertainty there are still have people trying to take advantage of others, PLEASE BEWARE! Email Phishing is the fraudulent attempt to obtain sensitive information such as usernames, passwords, and credit card details and money, often for malicious reasons, by disguising as a trustworthy entity in an electronic communication such as email. This morning we were the target of a Phishing scam. An email was sent out from someone pretending to be Fr. Chung at the e-mail address of  Rev.Johnnguyen.stmariagoretti@gmail.com. This is a fake account and should be deleted immediately.
Important rule of thumb, when in doubt… ask someone! All parish e-mails would come from the domain of @stmariagoretti.net. never gmail, yahoo, verizon… Please be mindful when receiving these types of emails and phone calls. Father Chung will never ask for anything from you via e-mail. Thanks for your understanding and bringing this scam to our attention.
---
NATIONWIDE SERVICE LAUNCHED TO REPORT ALLEGATIONS OF SEXUAL MISCONDUCT INVOLVING CATHOLIC BISHOPS
Catholic Bishop Abuse Reporting Service (CBAR) has been established as a result of the ongoing commitment of the Catholic bishops of the United States to carrying out Vos Estis Lux Mundi.
 Contextual Background
 In May 2019, Pope Francis released his apostolic letter, Vos Estis Lux Mundi as a global means of addressing the issue of sexual abuse and the accountability of bishops in the Catholic Church. Vos Estis Lux Mundi places upon the metropolitan archbishops the responsibility for receiving and assessing reports involving bishops that pertain to allegations of sexual abuse and related misconduct.
In June 2019, one month after Pope Francis issued his directive, the bishops of the United States convened for their regular general assembly in Baltimore and approved the implementation plan for carrying out the directives of the Holy Father in our country.
Today's Announcement
 Today, dioceses throughout the country are sharing the announcement that the Catholic Bishop Abuse Reporting Service (CBAR) has been launched.
CBAR is a service operated by Convercent, Inc., an independent, third-party entity that provides intake services to private institutions for reports of sensitive topics such as sexual harassment through a secure, confidential, and professional platform. Individuals may go to ReportBishopAbuse.org to file a report or call (800) 276-1562.
The Catholic Bishop Abuse Reporting service allows for individuals to relay to Church authorities  any reports of  a U.S. Catholic bishop who has:
forced someone to perform or to submit to sexual acts through violence, threat, or abuse of authority;
performed sexual acts with a minor or a vulnerable person;
produced, exhibited, possessed, or distributed child pornography, or recruited or induced a minor or a vulnerable person to participate in pornographic exhibitions;
or, a diocesan or eparchial bishop, or a cleric overseeing a diocese/eparchy in the absence of a diocesan or eparchial bishop, who has intentionally interfered with a civil or church investigation into allegations of sexual abuse committed by another cleric or religious.
When a report is received, it will be forwarded to the local metropolitan archbishop who will undertake the responsibility of initially assessing the report. In the event that a report is received that concerns a metropolitan archbishop, it will be forwarded to the bishop of the senior suffragan diocese by the independent third-party reporting system. In the Province of Pennsylvania the senior suffragan diocese is the Diocese of Pittsburgh.
The Most Reverend Nelson J. Pérez is the metropolitan archbishop of the Province of Philadelphia. That metropolitan province is comprised of the Archdiocese of Philadelphia, the Diocese of Allentown, the Diocese of Altoona-Johnstown, the Diocese of Erie, the Diocese of Greensburg, the Diocese of Harrisburg, the Diocese of Pittsburgh, and the Diocese of Scranton.
The Catholic Bishop Abuse Reporting Service (CBAR) does not replace existing reporting systems for complaints against priests, deacons, religious or laity. CBAR was designed as a mechanism to respond to complaints against bishops for issues related to sexual misconduct. The Archdiocese of Philadelphia strongly encourages anyone making a complaint of alleged criminal activity to contact the appropriate law enforcement agency to make a report. Likewise, the Archdiocese of Philadelphia, in keeping with policy, will report any alleged criminal activity to law enforcement.
Information on Resources to Support Survivors of Sexual Abuse and Reporting Allegations of Sexual Abuse Against Archdiocesan Clergy, Employees, and Volunteers
For more than 15 years, the Archdiocese, along with the Church at large, has put in place a wide range of reforms to protect young people.  We have a zero-tolerance policy for clergy, lay employees, and volunteers who engage in abuse of children or misconduct with minors and take immediate action when an accusation is made.
Relevant information can be found at https://childyouthprotection.org and http://archphila.org/archdiocesan-offices/office-of-investigations/.
In addition to our efforts at abuse prevention, the Archdiocese also provides ongoing, significant support for survivors of abuse and their families. We encourage victims to come forward, and we will continue our extensive efforts to help victims of sexual abuse heal.
To report the sexual misconduct by anyone in diocesan ministry who is not a bishop, immediately contact your local law enforcement agency and/or the Archdiocesan Office of Investigations at 1-888-930-9010. Mandated reporters are required to call ChildLine, which is staffed by the Pennsylvania Department of Human Services at 1-800-932-0313.
To report a violation of The Standards of Ministerial Behavior and Boundaries, contact the Archdiocesan Office for Investigations at 1-888-930-9010.
If you need support or assistance, victim services and referrals are available through the Victim Assistance Office of the Archdiocese of Philadelphia at 1-888-800-8780 or www.childyouthprotection.org.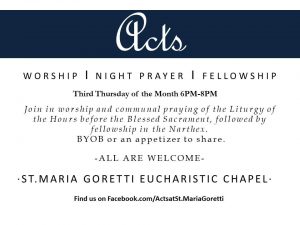 CYO NEWS!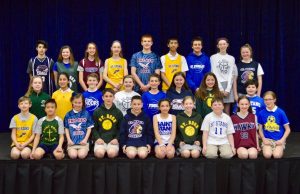 St. Maria Goretti Parish, St. Stanislaus Parish and St. Rose of Lima Parish CYO
are joining together…Three into One!
Growing – Praying – Serving – Playing
STRONGER TOGETHER!
Official Start Date: 7/1/19
color Merger launch flyer 4.18a
BLOCS – Business Leaders Organized for Catholic Schools
Scholarship applications through Business Leaders Organized for Catholic Schools (BLOCS) for the 2019-2020 school year are now open. BLOCS, is an independent charitable organization supported by individuals, companies, firms, and foundations of all sizes in the five-county Philadelphia region. Since 1980, BLOCS has invested in the lives of tens of thousands of children throughout the Philadelphia area, including some of the poorest neighborhoods in the City.
BLOCS works within the Commonwealth of Pennsylvania EITC & OSTC guidelines and uses an outside scholarship administrator to determine eligibility for scholarship grants. Over the past several years, funds for scholarship support have increased. Unfortunately so has the demand, which continues to significantly exceed supply. Here is a direct link to the FACTS application form, utilized by BLOCS, blocs.org/apply-schola… for the 2019-2020 school year.  For questions about the application process, please contact FACTS at 866-441-4637.
For more information on BLOCS please visit https://blocs.org/.
---
Scams and Fraud Awareness
Scams and fraud are unfortunately a very common occurrence in our society today.  Staying informed and educated on the various types of scams is the #1 way to protect you from being a victim.
Scams and fraud don't just target Senior Citizens, but individuals through identity theft, small business owners, and community organizations such as Churches.  The threats can come many ways:  over the phone, through Social Media, email or online, or even a breakdown in security at your local supermarket.
Check the following websites for up to date information on the latest scams to keep you educated and to learn what to do if you have been a victim of a scam or fraud.
http://scamawareness.org/common-scams
https://www.consumer.ftc.gov/features/scam-alerts
You can order a copy of a FREE Consumer Action Handbook
If you have any questions about this information, please contact Amy Juarez with the Eldercare Assistance Program at 215-721-0199 x225.
---
CATHOLIC RELIEF SERVICES CELEBRATES 75 YEARS
Catholic Relief Services is celebrating its 75th anniversary! Join in on the celebration by visiting the special CRS 75th Anniversary website, found at https://75.crs.org/ where you can learn more about CRS's story and find ways to help the most vulnerable among us.