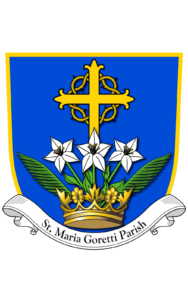 St. Maria Goretti
Parish Religious Education Program
215-721-6559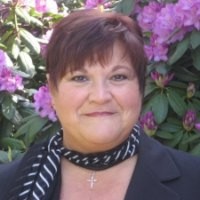 Maria Richardson,  Director of Family Faith Formation, Religious Education and Parish Services
maria.richardson@stmariagoretti.net

Jo Ann Prahler, Administrative Assistant
joann.prahler@stmariagoretti.net

Pat Kendig, Administrative Assistant
patrick.kendig@stmariagoretti.net
NEWS UPDATE:
Vacation Bible School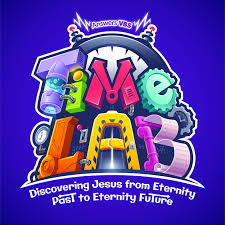 Get ready to explore time at VBS at the St. Maria Goretti Educational Center! This year's theme is Time Lab, so join us as we explore God's omnipresence from June 25th to June 29th , from 9 – 12.  Please use the link to register https://forms.parishgiving.org/form-2473483/.
To volunteer please go to Sign-up Genius at www.SignUpGenius.com/go/4090444A5AD22A3FA7-vbs2018
Did you get your Confirmation Cross Gift?  If not you can find it in the church narthex!
First Holy Communion Information
First Holy Communion Retreat is March 24th at 9:00 AM in
Drexel Hall 
First Holy Communion is April 28th at 10:00 AM Mass
All children and gifts received will be part of a special blessing on April 29th at 11:30 AM Mass.  Please wear whites!
NEED MORE INFORMATION, CLICK BELOW!
Home Based Catechesis Hand Book
Welcome to the PREP section of the St. Maria Goretti Parish website. Below is a brief description of our mission and our Programs.
      The mission of our St. Maria Goretti Parish Religious Education Program (PREP) is for parish children to come together in community to form their Catholic faith. Everything children learn in our programs plants on rich soil seeds for building a strong relationship with our Lord, Jesus Christ, and a foundation in faith that will last a lifetime. All children in our programs learn in a safe and supportive atmosphere.
Adaptive Faith Formation Class
           Our adaptive class for any child between grades 2 and 6 who have been diagnosed within the Autism spectrum.
The classes are held every 2nd and 4th Sundays following the 9:30 Mass. The children will learn about our faith and be prepared to receive their Sacraments during their second year of study.
If your child is not on the Autism spectrum but does have special needs please contact us. We will find a way to share our faith with them!
Traditional Faith Formation Classes
         The St. Maria Goretti PREP Program offers religious education classes to children in grades 1 through 12 who attend public schools or private, non-Catholic schools. Our main goal is the children's faith formation and helping them to build a personal relationship with Jesus Christ, their friend. We help students to form their Catholic identity by gathering as a community to pray the Rosary, attend Adoration of the Blessed Sacrament during our Parish Forty Hours Devotions, Confessions for grades three through Confirmation, and Stations of the Cross.
          Please note that all children need two consecutive years of Religious Education before receiving a sacrament.
We use Pflaum weeklies for first and second grades and Sadlier publishing for grades three through seven and sacraments.
        Classes are taught by volunteer catechists who are dedicated and faithful individuals, most of whom are teachers by profession, who want to share their faith with young people. They take time to plan their class, not only teaching the required chapter lesson but also many other aspects of our Catholic faith including prayers, the Liturgical Year, Saints, and Scripture. Classes are offered September through April and families have a choice of three sessions:
Monday – 4:30 PM to 5:45 PM
Monday – 6:15 PM to 7:30 PM
Tuesday – 6:15 PM to 7:30 PM
Families Finding Faith
           Welcome to our new P.R.E.P. for families program. This program is different than our traditional PREP classes because it is for both parents and children. Families are asked to attend the 9:30 Mass (We understand that everyone is busy and therefore will on occasion, have to attend a different Mass). After Mass the family will proceed to the education center for a brief social and then the children will attend a class similar to a traditional PREP class while the parents attend their own class. The parent classes will consist of lecture, Bible study, films and guest speakers. At least one parent must attend the classes. There is no extra fee for the parent classes. The F.F.F. sessions will meet every second and fourth Sunday of the month beginning in September and ending the end of April. The children will be assigned homework which the parents are expected to complete with the children. Since the classes meet twice a month we ask for full attendance. If more than two classes are missed or more than two homework assignments are not completed the students will have to return to the traditional PREP classes the following year.